City Lights - the new exhibition by Max Zorn
Street art has long since emancipated itself as an art form in its own right, which can now be clearly seen in the artists who use different media and forms of expression and thus continue to develop this art form more and more. The Dutch artist Max Zorn creates a very unique visual language with a supposedly everyday object: parcel tape.
The brown tape, familiar to everyone, allows Max Zorn to illuminate independent visual worlds.
The artist developed these "Tape Art" in Amsterdam, where he attached his atmospheric portraits to street lamps, in whose light the pictures unfolded their magical effect at night.
In tandem with the developing technique, increasingly complex, large-scale works emerged, which can now be admired in renowned galleries and at the world's major art fairs.
City Lights - the exhibition in the MUCA Bunker
Zorn's works have been sold out for years and so it was a challenge to assemble an extensive collection. "City Lights" is the first exhibition of its kind to bring together loans and commissioned works by the artist from different creative phases.  
It senses the artist's search for emotionally significant moments. Often intensified by the juxtaposition of the individual person and an overwhelming environment. It is above all the cities that serve as Zorn's stage here.
 "Not only did my art find its beginnings at the street lights of Amsterdam. I also often unfold my stories against the backdrop of night skylines. From shimmering skyscrapers to the smouldering cigarettes in dark Speak Easy bars, behind every light is a life full of longing and challenges. And all of this touches, sometimes fleetingly, sometimes on a collision course. This simultaneity of intimacy and anonymity creates the perfect ambience for the inner struggles of my protagonists," says Zorn.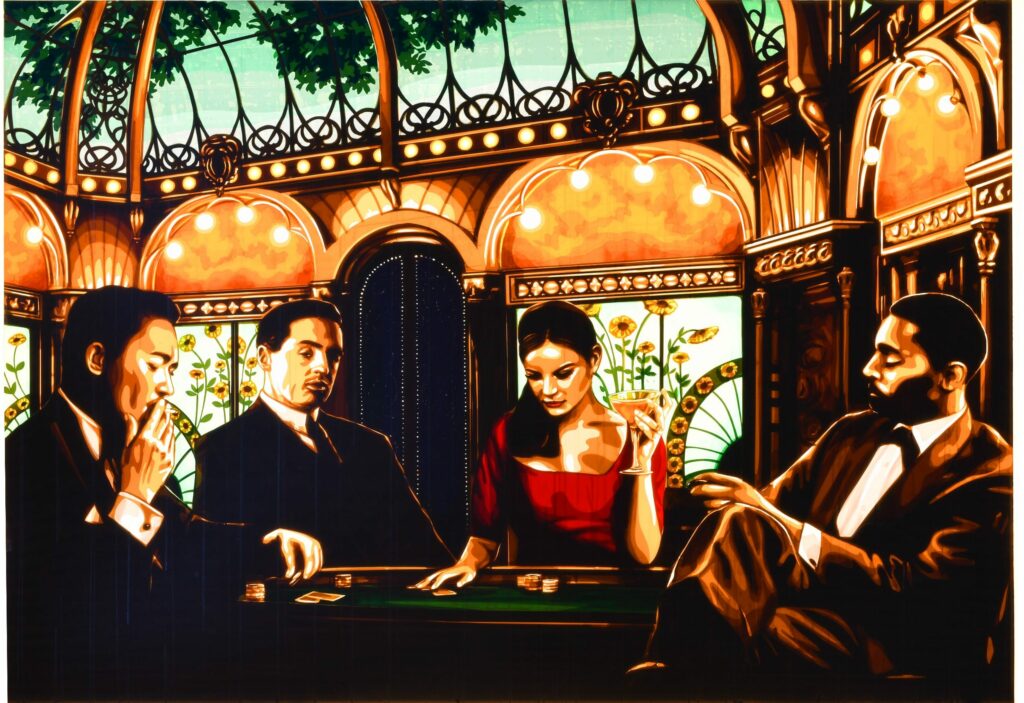 The exhibition "City Lights" can only be visited in combination with a guided tour of the bunker.
General tour dates:
25.05. / 26.05. / 31.05.2023
02.06. / 07.06. / 16.06. / 21.06. / 22.06. / 29.06./ 30.06.2023
07.07. / 08.07. / 14.07.2023 / 27.07.2023 / 28.07.2023
03.08.2023 
02.09.2023 / 03.09.2023 / 07.09.2023 / 08.09.2023 / 10.09.2023
Family tours: 
08.07. / 03.08.2023